Maintenance Agreements - "Value Protection"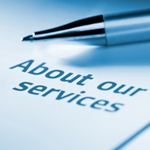 Heating and cooling systems have a way of breaking down when the weather is at its worst; on the coldest day of a frigid winter, or during a sizzling summer heat wave; times when your comfort system must work the hardest, and when you need it most.
Dirt & Neglect are the top causes of heating and cooling system inefficiency and failure. To ensure energy efficient system operation, it is important to perform routine maintenance. Proper maintenance by a qualified technician is one of the most important steps you can take to prevent future problems.
The most expensive investment in your home is in the care of responsible experts who set the standard of excellence for our industry by following National Standards for service and training. Our maintenance plans follow Energy Star Recommendations along with National Standards for residential maintenance.
Your investment in our maintenance plans includes:
Your investment in our maintenance plans includes:
Pre-Season Scheduling
Spring and Fall Visits
Quality Assurance Inspection and Cleaning


(Meets Energy Star Recommendations)

21 Point Inspection
Chemically Clean Coil ($65 value)
Condensate Treatments ($20 value)
Burner Cleaing ($85 value)
Filter Replacement (Standard Sizes)

Priority Dispatching
15% Off All Repairs
Never Pay Overtime Rates
Reduced Energy Bills
Prolonged Equipment Life
Peace of Mind
Safety
Monthly Payment Option: $14
Additional Systems: $9 each
Annual Payment Option: $169
Additional Systems: $99 each
Plans starting as low as $14 per month please contact us to discuss our maintenance plans in more detail and recommend a program that best fits your needs.